Introduction
Ongoing changes in technology, society, and the expectations of students have caused instructors on a college level to take a different approach to teaching. Rethinking pedagogy is essential in ensuring that all students continue to get a quality education while making use of the latest resources.
As teachers become more familiar with the latest digital technology available for learning and teaching practices, various teaching strategies and pedagogical approaches are emerging. Here, we take a closer look at how classrooms are changing and how the world of education is consistently evolving.
Pedagogy of the Twenty-First Century
Throughout the 21st century, there will be continued changes to education, and students will have more ways to learn, along with additional resources. Technology will play a key role in the learning experience from here out. We have already seen the introduction of online learning, and as platforms are enhanced and additional resources become available, this will most likely be the future of learning.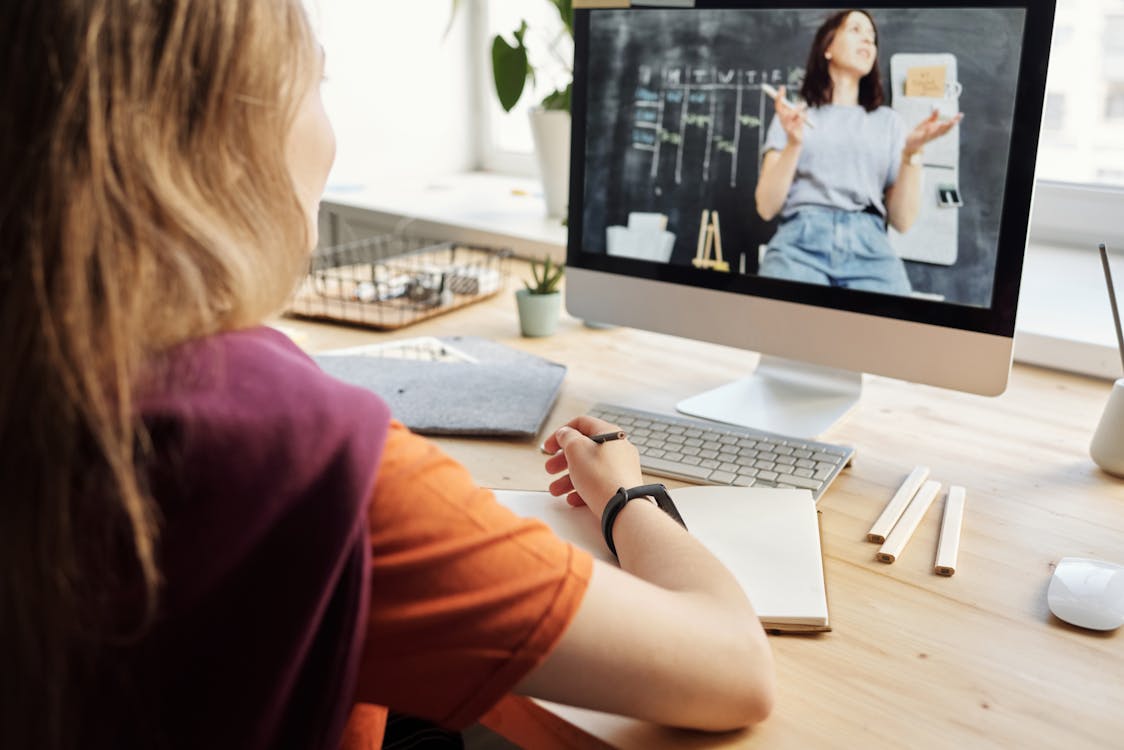 Educators will have to make use of professional development courses to find new methods of teaching that will incorporate the use of technology in the classroom. As a learning environment switches from physical to cyber, educators will be more aware of how students are obtaining information and can alter projects and proposed questions. For example, instead of simply asking what causes cancer, a question may be, how can cancer be treated when found?
By using technology in the classroom, the modern form of teaching and learning will take on a whole new approach. Bill Gates stated, "Technology is just a tool. In terms of getting the kids working together and motivating them, the teacher is the most important." Many teachers fear computerized forms of teaching will replace them, but this is not the case.
As technology evolves in the 21st century, college educators will have to adopt a new way of instructing courses that embrace the latest technology, encouraging students to use critical thinking skills while creating an interactive learning environment.
Digital Generation
In today's educational system, technology is the key element, and the digital generation is well informed on all of the latest trends and tools. Technology is the center of a learning experience in modern college classrooms, and it is used for lecturing, workshops, assignment completion, and so much more.
Those enrolled in colleges have grown up using advanced technology and apply it to all aspects of everyday life. Educating the digital generation will require instructors to become familiar with the latest technology while learning how they can incorporate it into a learning experience. Technology can teach all disciplines, from psychology to design and everything in between, so it is a crucial element that instructors cannot overlook on a college level.
Those from the digital generation rely on technology and have spent their entire lives being surrounded by new trends and devices that allow them to access the internet. By introducing new technology into a classroom, teachers can use technology to communicate better with students while providing tools and resources for learning enhancement that is easily understood by a modern student.
What is social pedagogy?
Social pedagogy is widely used and supported in European countries and has been making its way to US universities in the past few years. This pedagogy focuses on education and the relation to a social world. It includes how social, cultural, and political factors can be used in education and how they can enhance learning.
With social pedagogy, a sense of intellectual community can be built in a classroom that allows students to be connected with communities outside of that classroom. In short, it provides a way for students to find a sense of purpose.
What is critical pedagogy?
Critical pedagogy takes a different approach and involves the deconstruction of world views that relate to current topics of interest and learning. The overall goal is for educators to challenge each student to question their individual ideas, thoughts, or beliefs to gain a better and deeper understanding. In most cases, this will involve the use of unorthodox teaching methods that inspire students.
Adopting this form of teaching will take some creativity from instructors as they will have to find ways of encouraging students to find root causes of things from religion to politics.
What is culturally responsive pedagogy?
Cultural differences play a role in a learning experience, and with such a diverse society, there are three dimensions that are used to recognize these differences among college students. These include personal, instructional, and institutional. To adopt a method of culturally responsive pedagogy, an instructor must accept these differences in a classroom that is multicultural so an enriching experience and a comfortable environment can be created.
This teaching method will strongly rely on a student-centered approach where an educator will identify various strengths of students and nurture them to make sure that all will have a sense of self and the ability to achieve educational goals.
In some cases, institutions will require reforming the methods of teaching and may require adapting university policies to encourage the involvement of a community. Teachers will be required to adapt their lesson plans to accommodate these various cultural needs. With a culturally responsive approach, the various ethnicities, beliefs, or races will have to be respected. Some great examples of how this can be incorporated into a classroom setting can be seen here, where teachers can learn how they can take a different approach to accommodate all student needs.
What is Socratic pedagogy?
A final approach is a Socratic pedagogy, which incorporates a philosophical way of thinking and learning. With this, students will be able to develop various intellectual and social skills that will help them succeed in any democratic society. Members of a class ought to be encouraged to challenge current and traditional assumptions in regards to knowledge while they look for alternatives while creating knowledge using individual thoughts or experiences.
Higher education classes that take on such an approach will use inquiry-based teaching practices so students can test their ideas against others, which will open the floor for discussion and allow a better understanding of various concepts. Group conversations and interactive projects will be useful in this teaching method allowing for the opportunity to look beyond facts and compare thoughts and ideas that others may have on a topic.
What teaching style is best for today's students?
Making sure that every students' needs are met is a major challenge for today's teachers. With many teaching styles that can be used, it is important to find a method that will engage all members of a class while providing quality education to all. The modern educational system relies heavily on interactive learning, which is why an active learning and teaching method is best for today's classrooms that involve peer communication and interactive projects.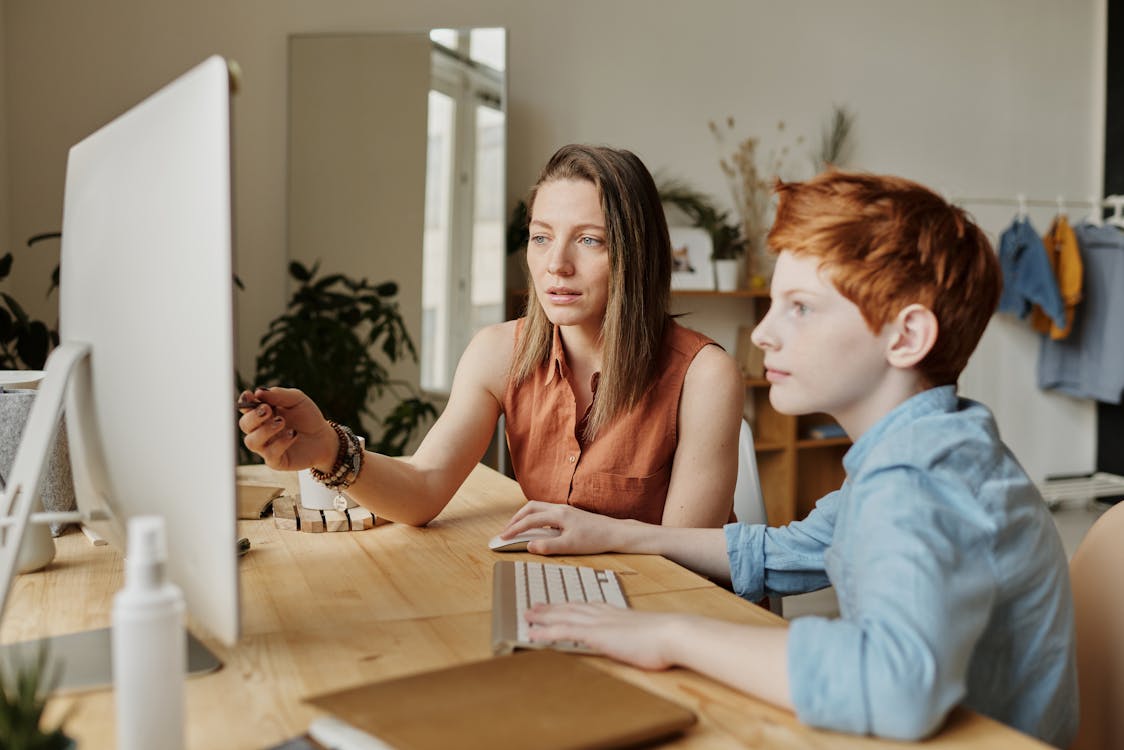 However, each class will have different requirements and goals. When it comes to the overall process of teaching, one may find that a combination of styles may be the best option for educating the digital generation enrolled in colleges. Using a hybrid method allows educators to take bits and pieces from each style and combine them to create a unique and individual approach to educating students.
Take a look at the common styles being used in today's colleges. Educators can take parts of each style to form their own method of teaching to be better educators and ensure they are able to engage all students while providing the best possible experience.
| | |
| --- | --- |
| Teaching Style | Features |
| Authority | Lectures, one-way discussions, best for large groups |
| Delegator | Teachers take on an observer role, peer-to-peer learning is encouraged |
| Facilitator | Questions are used along with activities to promote problem-solving or management skills and self-discovery |
| Demonstrator | Uses a combination of lectures, demonstrations, class activities, multimedia presentations. Very little teacher-student interaction. |
Conclusion
Understanding how pedagogy has evolved and is now used in modern learning is essential for any educator. By learning about the various aspects of pedagogy as well as common forms, educators can apply various teaching methods and provide a better learning environment and experience for all students. Methods and styles of teaching are always evolving as they need to incorporate the latest technology while addressing cultural differences in the classroom.
After reading this information, teachers will see how they can use various approaches to reach students and why they should combine different factors of the common teaching styles to create a unique style that will benefit all.
About the Author
Annabelle Gratwic is an expert in education and is one of our top contributing bloggers at Edusson. She has published many articles regarding modern education, and her work has been cited in multiple journals. Annabelle continues to provide the latest information on technology in classrooms and provides teachers with great tips on how to communicate with today's students. Through her educational blogs, she keeps us up to date on modern trends and encourages educators to employ the latest forms of technology.