Distance Learning as a Routine of 2020
Most work-related and study activities moved to a virtual space. Remote learning has become usual for students worldwide. This may appear and is convenient from certain points. This learning model surely provides a greater degree of freedom. But, it is also associated with new challenges. We speak about possible privacy issues and data leaks.
These things are not very pleasant, for sure. But, take into account that remote learning will remain in the nearest future. So, it is better to learn how to deal with all those challenges. Even distance learning best practices are unable to ensure the entire confidentiality. You should take an effort on your own and prevent any possible data leaking. But, first, let's stop a bit more for a short overview of this problem.
Personal Data and Privacy Protection During Online Learning
Your teachers should care about student data privacy. They need to choose study tools and remote software that guarantee at least basic data protection. In this case, you also need to understand what kind of data you are going to transfer. Who will store it? Another good idea is to find out how long this data will be stored. In the end, who is responsible for taking measures to secure it? As a rule, these aspects are covered in relevant data protection policies. Make sure you have reviewed such and timely track updates.
It is important for preserving control over your personal data. If you are sure about services that get your personal data, you may decrease the risks of personal data outflow dramatically. So, you need to know which types of activities your personal data can be used. How may you influence that? Can you request for your personal data removal? Another good solution is to check whether your personal data will be transferred to third countries with less degree of protection. Avoid using services that do this. It is not safe for sure.
You may think you will not likely face any privacy dangers. We really hope so. But, still, want to draw your attention to certain aspects that may be a source of treats for your privacy and security.
Frequently, various uncompromised and unreliable software tools are used for arranging access to distant learning. This may result in substantial risks for your privacy and security. Conducting videoconferences by using unsecured software is another potential threat. Backdoor entrances and other remote desktop applications are also unsafe in some aspects. This list is surely non-exhaustive. But we have something to do for you.
Cybersecurity Tips to Prevent Data Leak
We sincerely hope that any cybersecurity threats will go away from you. But, for better confidence, in this case, we have extra privacy tips. Follow that and secure yourself better in this challenging COVID-pandemic time. Here is what we suggest to you:
1.

Take care of your passwords
Avoid using any crackable passwords. Make your passwords maximally diversified. And avoid using one and only password for all devices and applications you have. If you feel difficulties about keeping all that in your memory, learn memorizing techniques. They will help you to boost your studies and keep all important access info in your memory. Oh, and don't share your password with anybody else.
2. Take all security advantages your system offers
Whether you use Windows or Mac OS, each of them has one's security systems. Apply all features such as offer maximally. Always ensure at least the basic data protection for yourself.
3. Always have a backup copy
You need to create a backup copy for all irreplaceable files and info you have. This will be the best option for securing all the precious info you have.
4. Avoid any unreliable sources of info
First of all, we speak about fishing scams, spam, and similar types of letters. Don't be curious and open them to find out what is inside. This may lead to cybersecurity risks. Always verify the authenticity of the letters you get. And only after that, read their content.
5. Protect your school email account
Never use your school email account for other purposes than learning. For instance, you may want to register accounts on social media. That may create risks. Scammers may access your study and even banking information. That will not be very good for sure. So, keep your study mail secured.
6. Avoid using public WiFi and use VPN to secure yourself
Using a public WiFi network may be attractive from a pricing perspective. But this is very insecure. You may become a victim of a man-in-the-middle (MITM) attack. These hackers apply various tools and tactics for breaking your security and taking all info you have. They may steal your login and other personal credentials. Other malicious and spyware software also may be installed on your device.
In this case, a VPN may appear as one of the easiest and affordable strategies to save you from unauthorized access. It is important for securing your device from the most common threats from outside.
VPN Features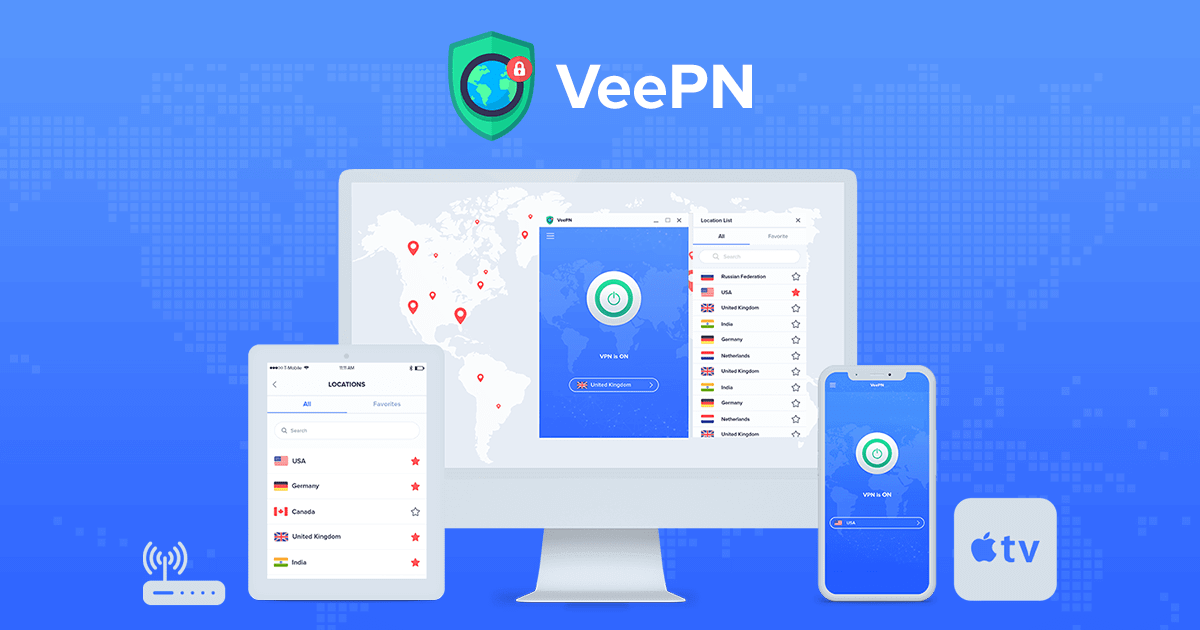 Let's take a look at what is VPN and why do you need it. Any VPN service hides your IP address. Moreover, any data in transit is also encrypted. That sounds good, isn't it? You may get an extra sort of protection for gaining more confidence in your security and doing daily activities. Believe us, many victims of scammers never expected to face threats of such kind. So, it is always better to take measures and secure oneself. We suggest you apply all those tips we have mentioned before. And also, we encourage you to have your VPN.
You may find a lot of info about what is a VPN. We only ask you to set aside any questions of a kind "Why do I need it?' It is necessary to ensure at least minimal security on your own. So, better think about what is a VPN and how do I get one. This will ensure your better safety and security.
You may consider making a Virtual Private Network for ensuring a greater degree of security.
Thinking about VPN is a good solution for the start. You may review more info about what is a VPN. This service can be of great help. We suggest you only keep in mind that a free VPN is always a good solution if you want to try how this service works. But, for constant usage, it is wise to think about service with moderate prices at least. A cheap VPN may not be reliable for getting really good security. Too expensive services also don't ensure sufficient results. So we suggest you are referring to services with moderate rates, like the one we have indicated above.
Be safe, be secured in these challenging times.